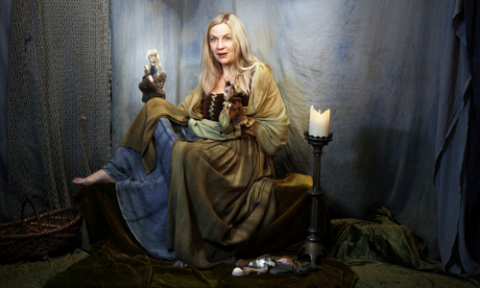 Dear guests,
I am a fairyteller and puppeteer from Germany and have a small puppet theater in my hometown.
For more than twenty years I've been coming back to the Dingle Peninsula.
I love the people, the landscape, the weather, the music and the old Irish tales ...
Now my old dream is fulfilled. In the summer I will live here and tell my first stories with dolls: "The tears of the Selkie" - an old Irish tale.
So I'm looking for places where I can spread my carpet of tales.
Schools, kindergartens, cafes, churches, living rooms, gardens ....
If you are interested, please e-mail or phone or come to one of my performances.
An hour awaits you for listening, looking and dreaming.
I look forward to seeing you ...
Susa Ahrens